Brinsea introduces new Zoologica exotic egg incubators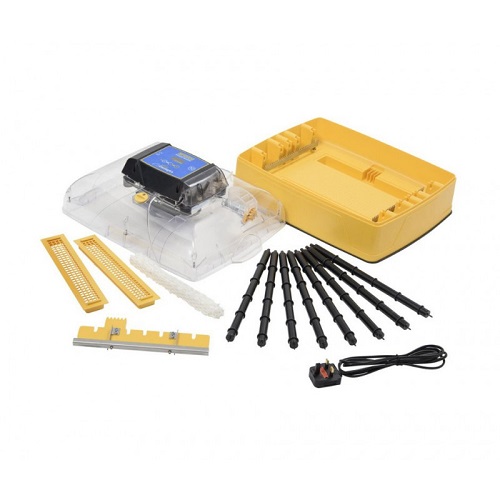 NEW Ovation Zoologica Exotic egg incubators
Parrot breeders have known that the main compromise when using an incubator designed for hens' eggs is that the turning isn't sophisticated enough. Some parrots turn their eggs almost continually during incubation and so to replicate this Brinsea have developed the Ovation Zoologica incubators which turn the eggs on rollers with digital controlled precision. The spacing between these alloy rollers can be adjusted to suit different egg sizes.
The Zoologica incubators feature our pinpoint control of temperature and humidity along with alarms to warn of power failure or wild room temperature changes to ensure the best possible hatching results for your exotic eggs. The temperature control is further improved with the filled, insulated base.
The Ovation 28 Zoologica holds at least 20 African Grey sized eggs and the 56 holds double that number so there's a model to suit most applications. Like all Brinsea incubators, these new models are made in the UK and come with a FREE 3 year warranty, subject to simple online registration.
'These new exotic egg incubators represent class-leading technology with the finest incubation management available and are more advanced and refined than some well-regarded incubators costing over twice the price. The inclusion of precision roller turning, as featured in Brinsea's $7999 Contaq Z7 incubator, completes this impressive design.' said Ian Pearce, Brinsea's Managing Director.
Find out more about the new Ovation 28 Zoologica and Ovation 56 Zoologica.
---